Hello! I am Barnyard Studios! Or is it we are Barnyard Studios? Currently this is a 1 person team started in college during a course for game design. We've worked on a few small projects and made a few games at various Global Game Jams. Our first official game is Stunt Commando which is set to release on April 24th. It is a third person action game where you play as an actor in the 1980s hired as the star of an action movie. Each level is designed to be like movie sets and the director will be narrating throughout the game.
Founder: Michael Albright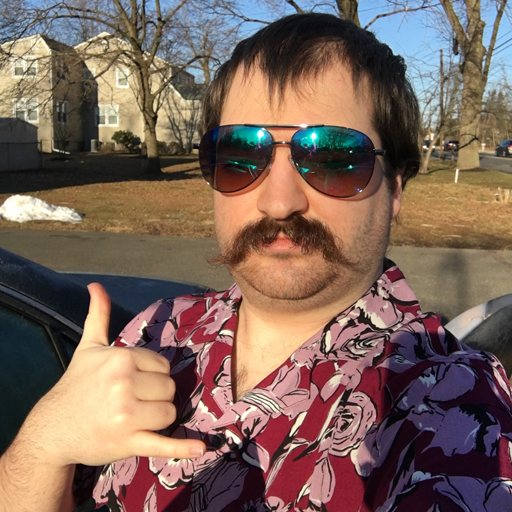 Hello, my name is Michael Albright and I am the founder of Barnyard Studios. I was born and raised in New Jersey. I have always had a passion for games but my interest in actually making games started late in high school when I had to pick a major for college. I always had ideas for what I thought would be a cool video game but I never thought that I could actually make them real until I saw that game development was an actual major I could study. It has been a lot of hard work but I am still amazed that I am able to create things that others can enjoy.
Where did Barnyard come from?
For a long time, I would go by the nickname Killer Cow while I played games online. So I came up with Barnyard because that's where cows live. I try to put a reference to a cow in the games that I work on.
I do not know why, but I have always had a fascination with cows. I always loved seeing them in games and just found it funny. I think killer cow might have come from the movie Kung Pow: Enter the Fist from 2002. There was a scene in that movie where the main character has a kung fu fight with a cow.